Garage door opener brands
01/21/2017
Back To Blog
A garage door opener offers safety and convenience, especially during foul weather. Choosing the right brand of automatic door opener can seem overwhelming with so many brands to choose from. At first look, there appears to be a large number of brands, but in reality there are a small number of manufacturers that make openers for different brands. Each brand has several models from which to choose.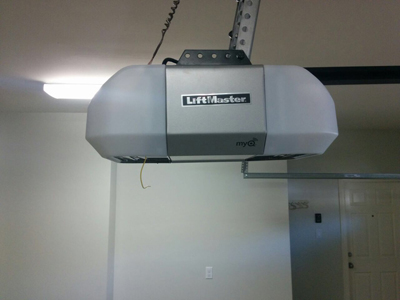 The Chamberlain Group
The Chamberlain Group is the world's largest garage door opener manufacturer. Chamberlain branded openers are among the best residential openers on the market. Chamberlain also manufactures openers for several other brands, including Craftsmen (Sears), Raynor, and Liftmaster.
Overhead Door Company
Overhead Door Company also makes very good door openers. In addition to its own brand, this company also manufactures Genie openers.
Other Brands
There are a few other well-known brands on the market, including Allstar, Hormann, Linear, Marantec, and Martin. Although perhaps a tad less familiar than the ones aforementioned, these manufacturers may provide a model that best meets your needs.
Reviews for specific models of garage door openers
You can find consumer reviews of specific models on most big-box retail store sites (Wal-Mart, Sears, and others) and home improvement store sties (Lowes, The Home Depot, and others). Major online retail sites like Amazon.com are an excellent source of consumer reviews. Determine what features are important to you, what type of opener you prefer, and then look for a well-rated model that meets your needs. Keep in mind that some openers, Liftmaster for example, are available only from professional installers. Also, some models may be available only from specific sites; Craftsman is a Sears brand (it may also be found at Ace Hardware stores), and some models are made exclusively for stores like The Home Depot.
We carry all of these brands, so give us a call today to have your opener installed!